8 Reasons Why Mumbai Is The Most Amazing City In The World
We've been living in Mumbai or Bombay as most would still call it for more than 26 months now and even after this long the city makes us fallen in love with it every single day. Nowhere you can find great paradoxes and little joys at every turn. While no one will dare to argue, here are 8 reasons to put that debate to rest, for Good! 
#1. People don't judge. Everyone is too involved in their own lives
#2. One visit to Marine Drive can end the bad day streak anytime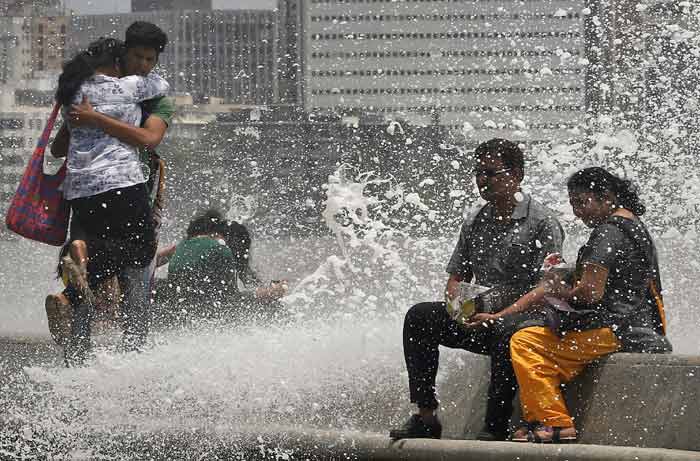 #3. It's the one city where 'Tu janta hai mera baap kaun hai', will never work in your favour
#4. Every Mumbaikar is a human GPS and Distance is measured in time, not kilometers.
Aage se dusra left, buss 2 min mein aa jayega
#5. It Definitely is Safer for the Safer Sex. We even have dedicated "Ladies Local" and seats which read "Striyansathi".
#6. Bombay boasts of the best nightlife this county has! From clubs to eateries, even at 2 am this city is "Alive and Kicking"
Work hard, party harder. Seems just apt for Bombay!
#7. You can be fashionable without burning a hole in your pocket. We have our very own version of Bond Street, and we don't fuss about names, we call it "Fashion Street". Simple.
#8. Because, this is where dreams come true!
To conclude, a quote the summarizes the spirit of this city –
All they know is that you're trying to get to the city of dreams, and that's enough. Come on board, they say. "We'll Adjust."