Bombay, my beloved city, pulses with vibrant energy that has transformed my life. Its crowded streets embraced me, propelling me forward in pursuit of my dreams. The local trains became my daily rhythm, an exhilarating journey amidst the clamour of voices. Exploring the bustling markets, the aroma of street food and vivid colors ignited my senses. Amidst towering skyscrapers, I discovered endless possibilities in Bombay's business districts. This city isn't just a place, it's a way of life, an adrenaline rush that fuels my passions. Join me as we uncover Bombay's hidden gems and weave together unforgettable experiences in this extraordinary metropolis.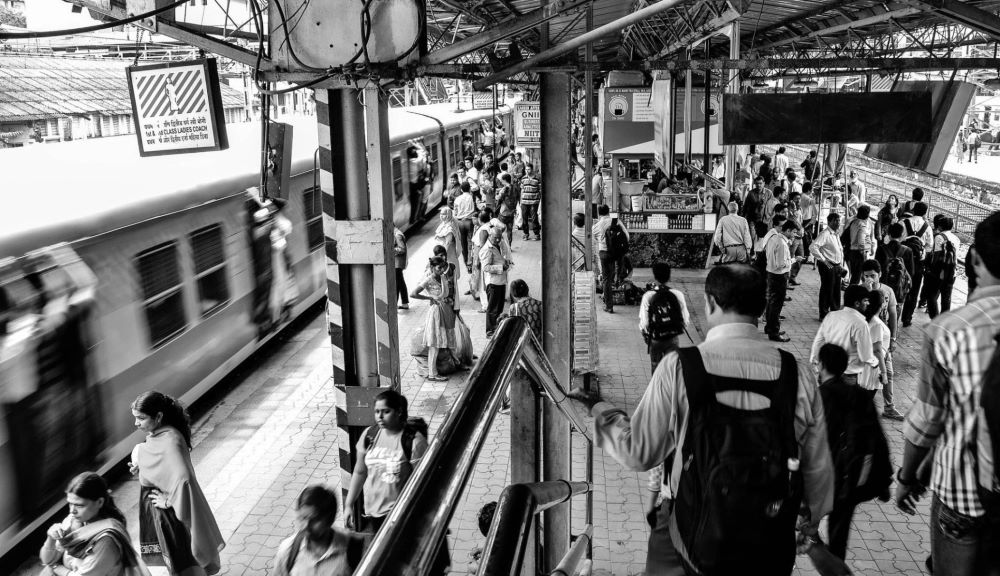 The Rhythm of the Local Trains:
Every experienced the local trains of Bombay transporting millions of people every day? These trains, known as a symbol of the city's hustle. From the early morning rush to the packed compartments during peak hours, the local trains reflect the fast-paced lifestyle of Bombay. Commuters jostle for space, balancing work bags and personal belongings, while engaging in quick conversations or finding solace in their headphones. The local trains embody the spirit of Bombay's hustle as people navigate through the city, making the most of their commute.
The Bombay Adda of Business Districts:
Bombay is a city of opportunity, attracting ambitious individuals from all walks of life. The bustling business districts, such as Nariman Point and Bandra Kurla Complex, are hubs of activity, housing corporate offices, financial institutions, and startups. Here, the hustle is palpable as professionals navigate through the fast-paced work culture, striving for success and advancement. From high-pressure meetings to networking events and tight deadlines, Bombay's business districts demand resilience, adaptability, and a relentless drive to succeed. The energy in these areas is contagious, fueling the entrepreneurial spirit that thrives in the city.
The Khau Gully's of Bombay :
My friend, I have a special place in my heart for the Khau Gullys of Bombay. Mohammed Ali Road's bustling environment during Ramadan reminds me of my youth. The combination of the smell of sizzling kebabs and the aesthetic appeal of the food stands makes for a spellbinding experience.
Juhu Chowpatty, which is a beach as well as a gastronomic haven, is where I have many special recollections. It is absolute happiness to enjoy tangy pani puri and spicy bhel puri while strolling along the beach as the sun sets. The atmosphere of the beach lends an alluring element to the overall experience.
I've always been captured by the frenetic life of Crawford Market. Fresh fruits and vegetables, fragrant spices, and the amiable banter of the vendors all contribute to the bright and welcoming ambiance. From crispy vada pav to spicy chaat, the street food booths here offer a mouthwatering variety of flavours that transport your taste buds on a memorable journey.
The Khau Gully near Girgaum Chowpatty makes me feel at home because I'm from Maharashtra. The hearty and smoky misal pav, the soothing batata vada, and the explosion of flavours in pav bhaji bring back fond memories. Every bite makes me grin as I reminisce about my culinary past while exploring the Khau Gully at Girgaum Chowpatty.
Bombay Satta Bazar : Financial Landscape of Mumbai
Since it serves as the financial landscape of Mumbai, the Bombay Share Market has a special place in my heart. Being one of Asia's oldest stock exchanges and having been founded back in 1875, it bears witness to the city's strong economic history. The Bombay Stock Exchange (BSE), where I trade stocks, has allowed me to observe the vibrant character of the Indian financial markets. It has given me the chance to invest in a variety of listed firms and financial products, which has helped me grow personally financially. Beyond figures and graphs, the BSE is significant because it captures Mumbai's entrepreneurial spirit and prominence as a vibrant international financial hub.
The Night Life & Bombay ki Public:
The NightLife of Mumbai is like EK DUM JHAKASSS, Mumbai City has so many options for entertainment like DIL KUSHH HOJAYEGA.If you're in the mood for dancing, you should check out the clubs and bars. Head to trendy neighbourhoods like Bandra and Lower Parel, where you can find the hippest clubs and lounges. Dance to the beats of local and international DJs, enjoy expertly crafted cocktails, and party with your friends! The South Mumbai neighbourhood of Kala Ghoda is well-known for its art galleries and cultural events, but it also has some excellent cafes and eateries. Various cuisines, such as Indian, Italian, Continental, and fusion foods, are available for you to sample. When food carts with a variety of cuisines are set up, the area comes alive during the Kala Ghoda Arts Festival.
And let's not forget about Mumbai ke Public ! Mumbai ke log are a unique blend of warmth, resilience, and the spirit of never giving up. Bombay ki Public are always moving, hurrying through the congested streets for a specific reason. They consistently practise kindness and hospitality while leading a busy life. Even in the thick of the mayhem, you'll discover that individuals are eager to lend a helpful hand and direct you on your path.Mumbai's population brilliantly captures the city's diversity. They coexist peacefully despite having diverse histories, customs, and tongues. The city is a melting pot of cultures and ideas because it welcomes everyone with open arms.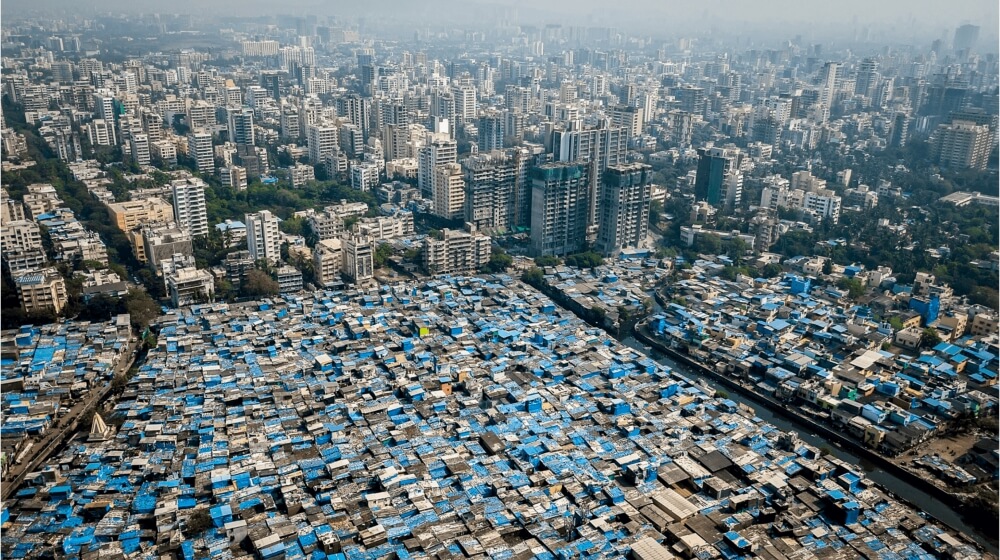 The Iconic Symbol of Mumbai Dharavi Slum:
My favourite neighbourhood, Dharavi, defies expectations. It is more than just a big slum—it sounds with inspiration and life. Its bustling streets, which are scented with the aroma of handcrafted goods, serve as a platform for the extraordinary talent and creativity of the people who live there. The sense of community in Dharavi was what really stood out to me. I observed the residents' unfailing support of one another when interacting with them. It made me think about the power of unity that cuts across all backgrounds and civilizations.I was impressed by the residents of Dharavi's courage as I walked through the little lanes. They faced obstacles, but their resolve remained unwavering. They were steadfast in the achievement of their goals and pushed ahead for a better future for themselves and their family.
Bombay Sapno Ka Sehar: Film Industry 
The film industry of Bombay, Bollywood, holds a special place in my heart, my friend. Growing up in Mumbai, I was surrounded by the magic of Bollywood Stars Like SRK, Amitabh Bachan and many more since I was a child. It's not just an industry; it's a part of our culture and dreams, shaping our collective imagination.Bombay's creative energy is palpable as individuals chase their dreams, attending acting workshops, networking events, and showcasing their talent. The city provides a platform for artists to thrive, but the path to success is often paved with fierce competition and constant hustle. I have always been in awe of Bombay's legendary studios like RK Studios and Film City. These locations have seen the development of numerous movie traditional music and have inspired numerous aspirations. They serve as the blessed locations where dreams come true.
Conclusion
Bombay's hustle is an integral part of its identity. The city's vibrant local trains, thriving business districts, lively street markets, and the pursuit of dreams in the entertainment industry create an environment where life moves at a rapid pace. The energy and resilience of the people navigating this hustle make Bombay a city like no other. It's a place where dreams are pursued, challenges are faced head-on, and opportunities are seized. So, embrace the hustle, immerse yourself in the rhythm of Bombay life, and experience the exhilarating journey this city has to offer.